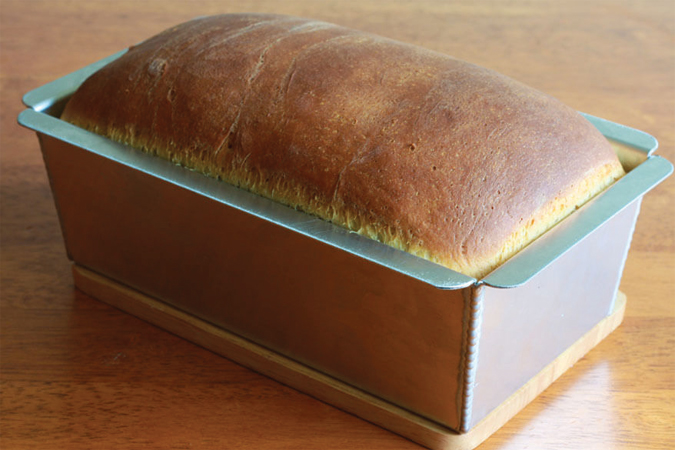 Baking bread is a pastime that many people enjoy, especially around the holidays. Having a good quality bread pan means that you can bake high quality baked goods for your parties and holiday get-togethers and not have to worry about them burning to the pan and being ruined. A bread pan is a great addition to any cook's bakeware.
There are a lot of things that you can make with a great bread pan. Food like granola bars, banana bread, and raisin breads are a few but you're not limited to sweets or bakery items. How about making mini meat loaves or a delicious chicken pot pie? The possibilities are endless and it can be a lot of fun coming up with new and inventive meals to make that your family is sure to love. The bread pans below will give you exactly what you're looking for to create delicious breads and baked goods.
| Top Pick | Photo | Bread Pan | Material | Size (Inches) | Warranty ( Years ) |
| --- | --- | --- | --- | --- | --- |
| 1 | | Silicone Designs | Silicone | 10.8 x 5.00 | Limited Lifetime |
| 2 | | Farberware | Carbon Steel | 9.00 x 5.00 | Limited Lifetime |
| 3 | | Wilton | Steel | 8.50 x 4.50 | 5 |
#1 – Silicone Bread Pan and Loaf Pan Set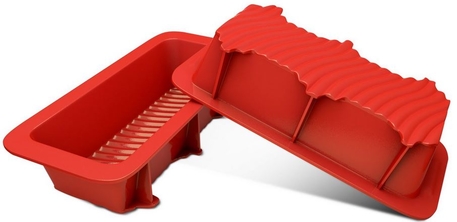 Silicone Bread Pan and Loaf Pan Set Overview
These are not your typical bread pans at all but you'll love using them! This professional grade set of 2 loaf pans are made of silicone making them not only easier to use but better for the environment too. The bread you make with these pans will have softer crust, will look more like a real loaf of bread, and they will give you more control over the cooking process as well. These silicone bread pans are BPA free; FDA approved and will work great from freezer to oven. Because they are non stick, your loaves of bread will come right out easily every time, making baking fun and enjoyable. Each silicone loaf pan measures 10.75" x 5" x 2.5"
#2 – Farberware Nonstick Bakeware Loaf Pan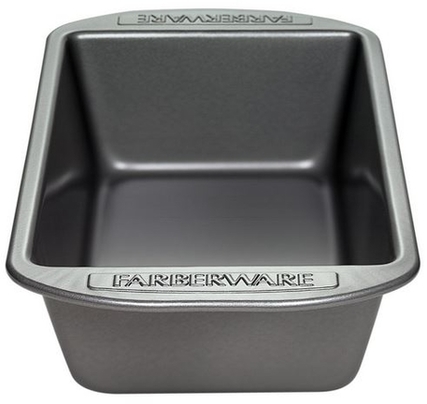 Farberware Nonstick Bakeware Loaf Pan Overview
Farberware is a very well known brand with people who do a lot of baking and cooking. This 9" x 5" is a popular size that works for meat loaves, dessert bread and other delicious dishes. With the Farberware nonstick loaf pan, you'll have even browning due to the even heating carbon steel that the pan is made from. Your bread and cakes come out of the pan easy with the nonstick coating that the pan is covered with. This nonstick coating makes even the messiest cleanups a breeze. Using the loaf pan will be a pleasure for any person who loves to bake and cook.
#3 – Wilton Recipe Right Medium Loaf Pan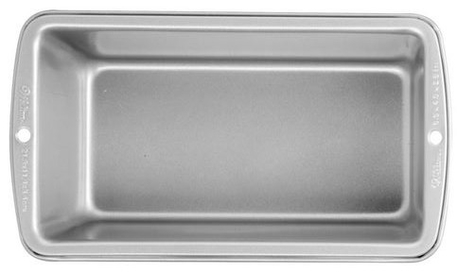 Wilton Recipe Right Medium Loaf Pan Overview
If you do any kind of baking at all, then you've probably heard the Wilton name over and over. They are one of the biggest names in cake decorating supplies and they've given customers something else to rave about with their Wilton Recipe Right Medium Loaf Pan. With measurements of 8.5" x 4.5", this is the perfect pan to use for meat loaves, homemade dessert breads and cakes – to name a few delicious choices. This Wilton pan is constructed of heavy gauge steel that gives you perfectly even heating which means that your browning will be perfect as well. Non stick coating makes for easy food release and cleans up in a snap. Comes with a five year warranty.
Bread Pan Buyers Guide
When it comes to baking, the right tools are going to have a huge impact on the end results. An ideal pan will be the difference between a well shaped and uniformly cooked loaf or an unsightly mess. For you to choose the right loaf pan, you should first decide what you are going to be baking, if you want it to turn brown or light, how the pan is going to be stored and for how long you intend the pan to last.
Pans are made from different materials and come in a variety of shapes and sizes. A standard one is roughly nine inches long by five inches wide and three inches deep and holds up to eight cups of batter. This is an ideal size for baking different goods like yeast bread, cake loaves and dessert breads. Small loaf pans are ideal for dessert breads that will be given out as presents. You can even get a single pan with multiple insets.
Types of bread pans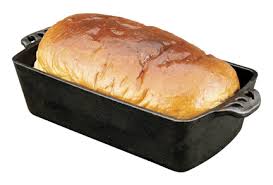 Aluminum is the most popular due to the fact that it is affordable as well as consistent with results. Aluminum is also able to conduct temperature uniformly and is resistant to corrosion and damage. Nonstick makes it simple to get the end product from the pan without scratching or even breaking the loaf, but it is able to get scratches easier than those with an unfinished surface. If you want to have lighter bread with soft moist interior, you are best suited with an aluminum pan.
You should however know that these pans do not last for a long time.
Silicone is the latest innovation to the baking world. Most people prefer them due to the fact that it can cool down faster. They are not going to get a dent, oxidize or scratch and you can use them in a freezer, microwave, oven or a dishwasher. An important aspect of this is that it is flexible which makes it simple to take out baked goods and also have them stored in small spaces.
Despite the fact that stainless steel appliances are deemed to be among the most durable in the market today, they have a problem with even heating. Stainless steel is favored for the fact that it is resistant to scratches and has a surface that is easy to clean. These can be more costly than other metal pans but are meant to last for a longer time.
Glass will last for a long time but it is very hard to store them without cracking or chipping them. It is also going to break when you move hot glass to a cool temperature and vice versa. Despite the fact that glass is known to be a good conductor of heat, heavy bread might cook faster on the outside which leaves the inside not cooked.
Stoneware or ceramic pans are also have some of the issues that glass pans have in terms of breaking and chipping. They are preferred for their even cooking. Bread is able to cook inside while maintaining an ideal browning. Ceramic and stoneware become more Nonstick and even cook more evenly with time and use. A seasoned loaf is going to last for a long time.
Online reviews of bread pans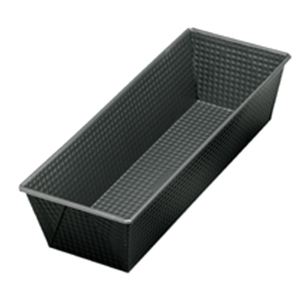 It is essential for you to know what other people are saying about different bread pans. This will give you an insight on the benefits and disadvantages of the pans so that when you make a purchase, you will know what you are getting yourself into.
Warranty of the pan
Look at the warranty carefully to make sure that you will be able to get a replacement and even services if necessary. Keep in mind that if your family consumes a small amount of bread now, once you buy the pan, it is likely that consumption will increase. You should choose a larger size which you anticipate needing. You should remember that the keep-warm feature is a great feature but if you were to leave the bread maker for a long time, it might become flat and soggy. Remember that a bread pan is a good addition to your home and nothing can be compared to the smell of freshly baked bread from your kitchen.
Conclusion
There are tons of different kinds of bread pans, and it's always best to know what you're going to want to bake before you buy. It's also smart to buy a set that has many different kinds of bread pans, in various sizes and shapes. Once you find the right bread pan for you, you'll be well on your way to baking all your favorite goodies in the comfort of your own home. Many people falsely assume that baking is difficult, but the truth is that it's fun and easy for the whole family to get involved. Once you have the right tools, you're going to see that baking in your kitchen is a healthy way to add more deliciousness to your life. Baked goods also make great gifts, and everyone in the office is going to love you if you bring in fresh breads to the office.