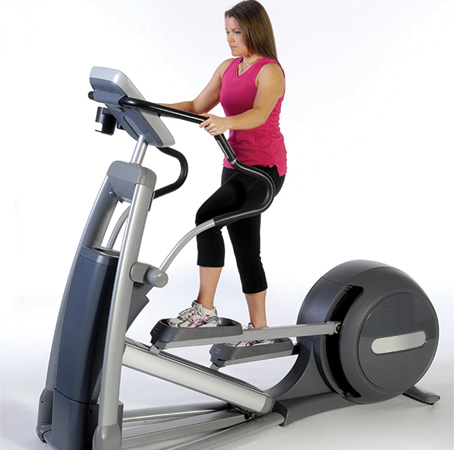 Elliptical machines are very different from exercise bikes. Exercise bikes let you feel like you are riding a bicycle inside, while an elliptical lets you feel like you are skating. Elliptical machines come in many shapes and sizes, and they can range from simple machines to really complicated ones. They allow a person to exercise at home without causing too much strain on the body. That is why elliptical machines have become very popular in recent years.
They help people lose weight without injuring your knees, and any person can use one to lose weight with only a couple of minutes per day.
Simple elliptical machines can look a lot like an exercise bike; they mostly look like a tube frame with gliding steps in the middle, and can be found with almost no accessories. These machines let the person focus on their workout and introduce no distractions into the routine. They have also been around for many years, and can be found in almost all stores that sell exercise equipment.
Sophisticated elliptical machines can be found with all sorts of bells and whistles. Some come with digital screens, which let the user know how fast they are going, and how far they have glided. These machines also come with a heart rate monitor, and calorie tracker, so the user can keep track of vital signals. These functions help the user see how fast his/her heart is beating and how many calories he/she has burned.
They also come with a slope adjustment feature that lets the machine simulate a hill. With these options it is easy to see why they have become so popular over the years. The different styles, shapes, and sizes for every taste a person might have are easily available at any store that carries fitness equipment.
#1 – Livestrong LS8.0E Elliptical Overview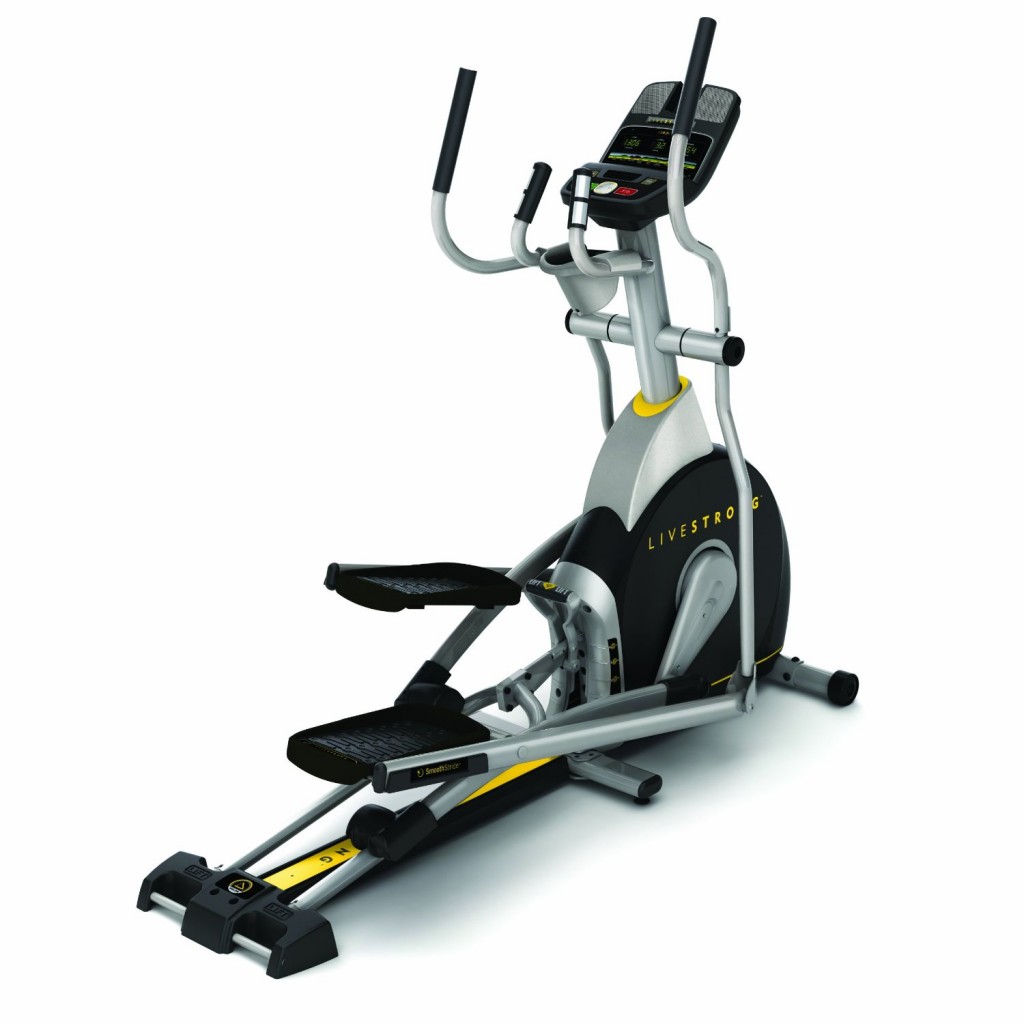 Livestrong LS8.0E Elliptical Overview Overview
The Livestrong elliptical is an excellent machine with an extremely smooth ride. We have tried many ellipticals and the Livestrong is the only one that is comparable to the high-end ellipticals you will find at a gym. Two major features of this elliptical separate it from others; that is the 20″ stride length and the 23 lb flywheel. There are 16 levels of resistance and 5 positions of incline to make your workout even harder. The digital display provides all the information you need and it includes a cooling fan as well. The Livestrong elliptical also comes with a lifetime frame and brake warranty.
#2 – Sole Fitness E35 Elliptical Machine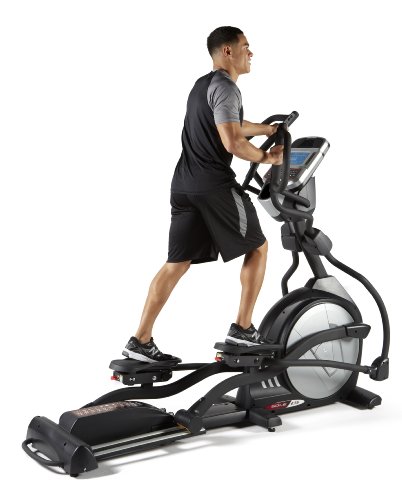 Sole Fitness E35 Elliptical Machine Overview
The Sole E35 sets the standard for great ellipticals. It has a 29 lb flywheel and adjustable max stride length of 22 inches. The Sole E35 features a powered incline from 0 to 30 degrees and has a user weight limit up to 375 lbs. This is truly a heavy duty, durable elliptical machine that will last you a lifetime. The Sole E35's super quiet operation makes listening to your favorite mp3s on its speakers that much more enjoyable. The large LCD display provides feedback throughout your workout and allows you to control the intensity.
#3 – Horizon Fitness EX-59 Elliptical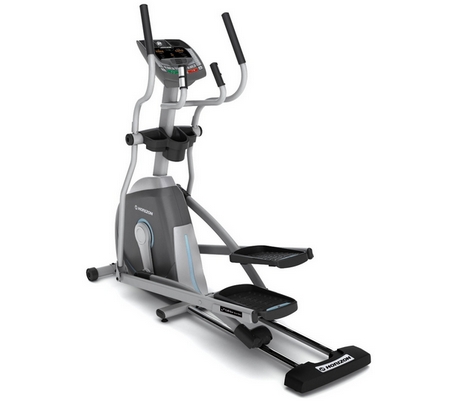 Horizon Fitness EX-59 Elliptical Overview
The Horizon elliptical delivers exceptional smoothness with a very natural movement. It makes a workout more enjoyable when you're comfortable on the machine. Customers like the elliptical's unique gliding motion as it is easy on their knees and ankles. The design of the frame of this elliptical machine is durable and will last you for years and years.
The elliptical large drive pulley allows for smoother gliding action compared to other ellipticals. You can listen to music while you workout through the built-in player and it has a powerful cooling fan to help cool you down. We recommend this elliptical as it is very comfortable and durable at an affordable price.
Buyer's Guide
Elliptical trainers (also called cross trainers) are exercise machines that copy the movements of climbing stairs, walking, and running. Unlike a treadmill, using the elliptical does not put strain on the knees and other joints, which makes this machine suitable for use by those with injuries.
That is why elliptical trainers are often very popular machines in gyms. But what if someone is interested in owning an elliptical for home use? The customer should of course do research online for different brands and models, but what should one look for to finally decide on one?
Types of Elliptical Trainer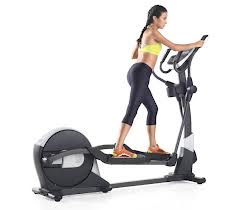 First thing to decide is to know what type of elliptical trainer to buy. There are currently three types of elliptical machines, depending on the location of the motor: the rear motor type, the front motor type, and the newest one, the center motor type. Most the ellipticals available on the market are rear & front motor types.
Choosing the type that fits the customer is important because it dictates the shape and feel of the elliptical trainer. A front motor type produces long, flat (that is, horizontal) elliptical paths, which translates to long stride lengths. Taller users are best suited for this type of elliptical trainer. Meanwhile, rear motor types lead to rounder, higher (that is, vertical) elliptical paths, which translates to short stride length. Shorter users are best suited for this type of elliptical trainer.
Features of Elliptical Trainer
The user should also make sure that the elliptical trainer's operation is be quiet and smooth. The machine's smooth motion should stimulate walking and running; the only difference is that there is no ground impact.
The motion should not be jerky or have an unnatural kick or bounce, and the machine should not have any clunking or noise.
Also make sure that the elliptical machine is able to do reverse movements too. Reverse pedaling exercises the calf and hamstring muscles more than when doing forward pedaling.
The elliptical trainer should also have safety features in place. The user should look for handrails that can provide support but do not interfere in the exercise routine, an instinctive console, and buttons for automatic warm up and cool down periods. While not always available, the user should also look for an emergency stop button and heart rate monitor, which are good additional safety features.
Also, look for standard and additional features that are available on most ellipticals. Some typical elliptical machine features include adjustable resistance (higher resistance feels like it is harder or heavier to step or climb), and adjustable incline (higher incline feels like the 'stairs' or 'ground' the user is climbing or walking are at an angle).
Most also has body levers that can provide an upper body workout too. The ability to give users upper and lower body exercises is one of the reasons why elliptical trainers are considered total workout machines. While these are all good, the user just needs to make sure that the resulting upper and lower body movements are smooth, intuitive, and comfortable.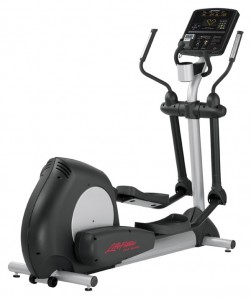 Additional features of elliptical machines include preset workout programs, arranged in varying difficulty levels, as well as the ability to make and save user customized workout programs. Some even have programs that are linked to the machine's heart rate monitor system; the machine can adjust to the user's hear rate so that it will be difficult enough to be effective but not too difficult such that the exercise will strain the heart too much.
Most ellipticals also have a 'quick start' button in case the user just wants the machine to start and will adjust the difficulty as he or she goes along. More advanced elliptical machines can also be connected to a music player, TV and / or VCR system, and even the internet. This way, a user can listen to music, watch TV or a movie, and even surf online while exercising.
The budget is undeniably important in choosing an elliptical machine. The price range usually goes from $200 to $5000, depending on the features and durability of the machine. While it is tempting to buy the cheapest models from discount stores (which are often from unfamiliar brands), there might be serious flaws in the design of these machines, and they often don't last very long.
A customer can also look at buying second hand but that will be risky. They are quite cheaper than buying brand new, as there will be little or no warranty and the customer will not be sure how worn the machine parts are (or if it still has the original parts), especially if sold by a questionable second hand vendor. Fortunately, there are more reputable companies that sell 're-manufactured' elliptical machines at definitely lower prices than the brand new version.
Another way to decide what elliptical trainer to buy is the user's goals. Think for a minute. Will there be more than one person in the family who will actually use it? If this is the case, the most important consideration is the machine's durability. Is the machine for use by a person who really needs to workout on the elliptical trainer but finds it difficult to regularly go to a gym (such as disabled, injured or older persons)? In that case, the most important features to look for are ease of use, and the safety features in place.
Is the machine for use by a dedicated fitness buff who wants the convenience of being able to use an exercise machine whenever and how long they want to? In that case, look for a machine with a wider range of difficulty levels. Knowing which feature to focus on will narrow the possible price range for the customer.
All in all, the things to think for and the features to look for in an elliptical trainer are the following:
The average height of the end user will determine the stride length, and in turn, will determine the type of elliptical machine he or she will need.
The elliptical machine should have no noise, jerky, and bouncing movements.
It should also be able to do reverse pedaling.
It is very important to have the safety features in place.
Look for standard and additional features that will give the customer value for his or her money.
It must be durable.
Finally, it must fit into the customer's budget and goals.