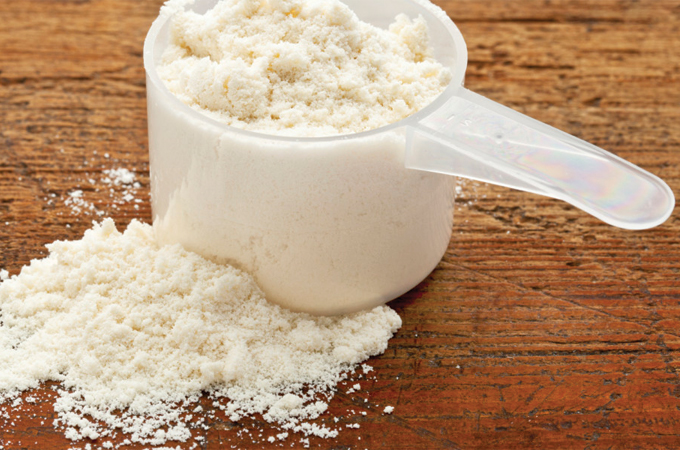 Organic Protein Powder is a diet supplement product used by many for various different purposes. The basic goals are to improve and to enrich bodily health, gain needed energy boosts for daily tasks, and for increased physical and mental stamina. Protein powder is chosen not simply for its nutritional content or energy-generation; it also serves as a food-source that avoids many negatives common to processed foods, whether directly or indirectly. Increasingly available with greater taste variety, Organic Protein Powder is also attractive to many as a nutritiously fast and convenient meal. The powder mixes into a power-drink or power shake that can be consumed on-the-go or otherwise quickly.
| Top Pick | Photo | Powder | Serving Size (g) | Quantity (Ounces) | Servings (Days) |
| --- | --- | --- | --- | --- | --- |
| 1 | | Organic Whey | 20.00 | 12.00 | 34 |
| 2 | | PlantFusion | 30.00 | 32.00 | 30 |
| 3 | | Nutiva | 15.00 | 16.00 | 32 |
#1 – "Grass-fed" Organic Protein Powder
Grass-fed" Organic Protein Powder Overview
This product from Sustainable California Farms comes in a 12-ounce package with 20 grams of organic protein powder designed to provide 20 individual servings.
It is a whey protein powder, drawn distinctly from "grass-fed" dairy cows, with emphasis placed upon the absence of genetically modified organisms (GMO), unnatural flavoring, and pesticide impact in the food source. It contains no soy or gluten and "0%" sugars, and the producer highlights its high anti-oxidant and nutritional content, as well as its natural profile of amino acid content, a proven muscle builder due to its power to maximize processing of the body's protein intake.
The product is unflavored, which is just one of the recurring positives found in nearly 300 online reviews, as it easily combines with other foods (fruit, nuts, etc.) for the sake of yielding a nutritious "health-smoothie" catered to each user's tastes.
Product reviews are highly positive in general, with 4.5 of 5 stars given to it for such factors as the company commitment to family farm production, its absence of additives and chemicals, including being metal-free, its effectiveness as a muscle-builder, along with other positive physical benefits following from its use, such as its steady provision of energy after consumption.
Buyer's Guide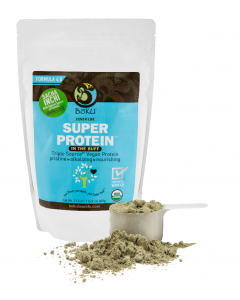 In recent years, organic protein powders have increased in availability and variety alike, especially due to widespread cultural concerns about artificial or synthetic content in conventional foods and food sources. At the same time, standard consumer needs are nicely addressed by organic protein powders, given their suitability for diverse athletic activities (such as a workout boost) and the simple fact of their convenience: they provide a quick meal supplement or meal for those whose time is precious and schedule is full.
But how to choose the best organic protein powder among the many available in today's market, whether online or in traditional "brick/mortar" shops and stores?
Initial Considerations
Cost, size of container, and servings per container are all traditional considerations primary for consumers on the hunt for the best organic protein powder. Buyers should not overlook that the powder content of this product allows for amount variations based on an individual's own preferences.
Equally primary for any food related product is taste. Organic protein powders can address many distinct taste needs, in respect to the base ingredients (for instance, whey or hemp, which has a distinctive flavor), core taste elements such as coffee, vanilla, chocolate, etc., as well as any taste boosters that might also be added.
Consumers should realize that using an organic protein powder in combination with other foods, such as fresh fruit, is not only possible but often desirable. Thus, choosing a neutral flavored product may be the best choice if the powder is going to be added as a supplement to a base drink or base meal.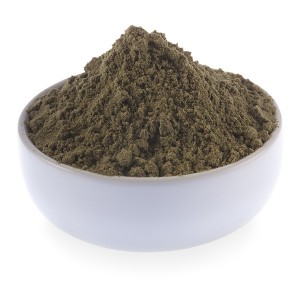 Effectiveness of the product is yet another factor that should be considered carefully by buyers. But what is the desired effectiveness? That is, what is the intended use?
Taking the time to consider individual needs and goals will clear the ground for a smarter, surer selection of the best organic protein powder.
Additional Considerations
There is a generally high level of awareness on the part of producers of organic protein powders, leading to careful selection of ingredients, nutritional effects, processing methods, and other consumer-basics.
As a result, organic protein powder products are frequently explicit and comprehensive about these factors directly on the packages and containers, as well as on support websites online (whether those of the producers themselves or external analysts). Thus, for consumers seeking vegan, kosher, non-dairy, non-soy, low- or no-sugar, reduced- or non-grain, metal-free, gluten-free, fat-free, cholesterol-free, or other particular ingredient-related content, organic protein powders are typically "transparent". The same is true in respect to process, with many consumers readily able to learn about the "how" of the product's development from source to market shelf.
In this connection, some consumers may seek to support a producer in addition to a particular product. In this growing industry, some makers take great pride in their own approach and eagerly share it. Thus, interested buyers may choose an alternative-to-the-alternatives organic protein powder on the basis of the vision and story behind the product on the shelf.
Health Factors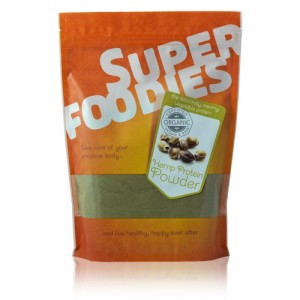 As with all consumer products that have a direct effect on your health, a consultation with a health care professional is highly recommended before any significant commitment to a nutritional supplement is made. Additionally, dietary consultants or licensed physicians may be able to provide individual specific advice that can help guidelines for use. Further, consumers of different ages and genders often have different responses to the same products.
Like any food product, organic protein powders can provoke negative reactions in some consumers. One or more ingredients may produce a rash. As another consideration, the simple fact of digestibility should be kept in mind, with individual digestion systems being more or less capable of accepting and processing the infusion of nutrition rich organic protein powder.
While caution is necessary, products such as organic protein powders offer a wide array of health benefits for most consumers.
References