Purchasing an extended warranty for your vehicle is almost as important as purchasing the car itself. What most people don't realize is that you are not bound to only purchasing an extended car warranty at the dealership you bought the vehicle from. There are many aftermarket extended auto warranty companies that you can choose from. At BestReviewsHub.com we rate the top extended auto warranty providers based on customer service, coverage options, business ratings and affordability.
#1 – CARCHEX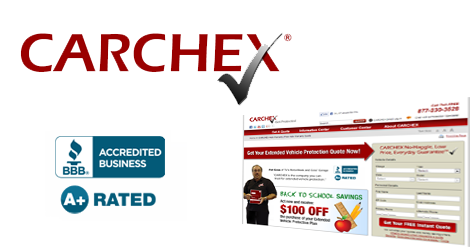 www.CARCHEX.com
CARCHEX Review
CARCHEX provides their customers with coverage options ranging from major auto repairs to bumper-to-bumper warranties. CARCHEX has had a satisfied customer base for over 12 years and maintains an A+ rating with the Better Business Bureau. Their easy online process helps consumers compare quotes from multiple providers that CARCHEX partners with, so you are sure to find the coverage options that best meet your needs. When we spoke with the reps at CARCHEX they were extremely friendly and helpful. They walked us through all of the coverage options available and took their time explaining the differences between each plan.
CARCHEX is our number one rated extended auto warranty company for their outstanding service along with their affordable plans.
What Customers Liked
Helpful customer service representatives
Easy to compare multiple coverage options
Quick response to get a quote
Multiple payment options
30-day money back guarantee
---
#2 – Endurance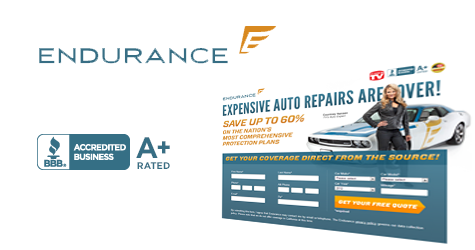 www.EnduranceWarranty.com
Endurance Review
Endurance has provided their customers with excellent service and a range of coverage options for over 7 years. They are accredited with the Better Business Bureau and also are a Gold-Certified Member of the Vehicle Protection Association. Endurance is a direct provider so you will work through them for everything including purchasing the plan to filing a claim. Their extended auto warranty policies are accepted by any A.S.E. licensed mechanics throughout the US and Canada. Endurance is highly rated as they have excellent customer service and multiple coverage options to protect your vehicle.
What Customers Liked
Many service locations (Any A.S.E. licensed mechanic)
Bumper-to-Bumper Coverage
Direct Provider of Warranty
Flexible Payment Plans
---
#3 – AutoPOM!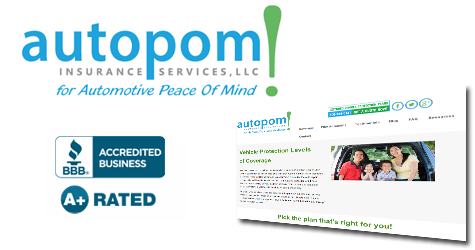 www.AutoPOM.com
AutoPOM Review
AutoPOM has been in business for over 5 years and has an A+ BBB rating. That's' the highest rating a company can have with the Better Business Bureau. They provide coverage to car owners in all 50 states and you can choose your own repair facility. AutoPOM carries the longest money back guarantee in the industry with a whopping 60-days. They have affordable coverage and you can choose from a range of options. Check out why AutoPOM is rated #1 and why they have so many happy customers.
What Customers Liked
Excellent Customer Service
Great Coverage
Fast Quotes
Reliable Service

Extended Vehicle Warranty Companies by State
Below is a list of states that our top ranked extended auto warranty companies conduct business in unless it is otherwise noted.
Alabama
Alaska
Arizona
Arkansas
California (No CARCHEX)
Colorado
Connecticut
Delaware
District of Columbia
Florida
Georgia
Hawaii
Idaho
Illinois
Indiana
Iowa
Kansas
Kentucky (No CARCHEX)
Louisiana
Maine
Maryland
Massachusetts
Michigan
Minnesota
Mississippi
Missouri (No CARCHEX)
Montana
Nebraska
Nevada
New Hampshire
New Jersey
New Mexico
New York
North Carolina
North Dakota
Ohio
Oklahoma
Oregon
Pennsylvania
Rhode Island
South Carolina
South Dakota
Tennessee
Texas
Utah
Vermont
Virginia
Virgin Islands
Washington
West Virginia
Wisconsin
Wyoming
Purchasing and Extended Car Warranty – Things to Consider
As soon as you decide the car of your choice, make sure you look into the car manufacturer's warranty that is included with the automobile. In the following paragraphs we are going to help you go through each and every confusion involved with your automobile manufacturer's warranty.
In fact, not every new car warranty is alike. Many car manufacturers will cover all of their non-wear parts within the vehicle up to only three years, or sometimes 36,000 miles (whichever comes earlier). Other car manufacturers will give you vehicle repairs for up to 10 years or 100,000 miles (whichever comes earlier).
Extended Vehicle Warranty Conditions
The terms and conditions of the policy as well as the car parts covered under the policy will help you to make up your mind if you should go ahead and buy an extended car warranty or not. It's important to comprehend the various elements of a car warranty as it is an excellent way to find out the main difference between a completely new automobile warranty and an extended car manufacturer's warranty.
A typical new car warranty has two elements: the "bumper to bumper" manufacturer's warranty, which takes care of everything besides the "wear" items, for instance: brakes and tires, and the add-on manufacturer's warranty that will include all the components that will make your vehicle go, including the motor and transmission.
In Bumper to Bumper, the extended car warranty program covers absolutely everything on a vehicle. See the warranty contract and find out exactly what is and what's not insured. In the event the contract states it covers almost everything with the exception of some known listed parts, that's far more than a car insurance policy will cover, which usually insures 10 or 20 items.
Please bear in mind your personal handling of your car and what servicing/repairs you anticipate needing in the future years to come on your automobile. Due to normal wear and tear, a lot of extended car warranty plans cover only components that break, just like they cover the ones that get worn out. Once again, look carefully into the car manufacturer's warranty to be aware of the differences and exactly how they could have an impact on your final pricing.
An extended car warranty can be acquired to prolong your car's parts protection. Most people are knowledgeable about the extended car warranty that is definitely offered at exclusive pricing from your car dealer. The sooner you buy such an extended car warranty, the cheaper the policy pricing will be.
Extended Car Warranties Pick Up Where the Manufacturer Warranty Ends
The car manufacturer warranty includes servicing your car at authorized service stations,where a company authorized facility-trained specialist will carry out the desired repair work on your vehicle. Additionally, there are "third party" extended car warranties, which often can save consumers a good deal of money, but are often less reliable in terms of genuine car parts. Several third-party car warranties call for out-of-pocket repayment with regard to vehicle repairs which can result in more parts replacements.
Take into consideration each and every aspect of your car warranty before you make your final selection. Inquiring more about your extended car warranty before you purchase your car can eliminate all your future car problems.
---
Types of Extended Car Warranties
Regardless of whether you are buying a new or used car, car breakdowns can happen any place, any time. It's always a concern that you could have major problems with your car, for example engine trouble or a piston that stops shifting. You probably will be taken by surprise, looking deep into your wallet for the cash to repair it. Hence the question comes up: "What exactly is required for an extended car warranty?"
There are some advantages and disadvantages to an extended car warranty. An extended car warranty increases your on-road car price, nevertheless over the long run it may be really beneficial, particularly if a major breakdown takes place in your car. An extended car warranty is a contract between an auto manufacturer and the car owner. This isn't like insurance coverage, despite the fact that most of the people think of it as one. It is actually one of the most successful services a car dealer sells to you, but it can also be very beneficial for the car owner.
If you buy a brand-new car, you get some years of free car manufacturer's warranty. Subsequently, for a certain payment, you can extend the period of this car manufacturer's warranty. In the case where you tend to maintain your car for a longer time, then paying for an extended car warranty could make good sense. If you happen to have a tendency to sell your automobile after a couple of years, purchasing an extended car warranty would definitely not benefit you.
In terms of utilization of your car, numerous car dealers will offer you an extended car warranty, then offer to sell you a guarantee. There are several car manufacturing companies that are nowadays providing guarantee coverage for pre-owned cars. Purchasing an extended car warranty is a good strategy to present you with peace of mind in case your car parts wear out. You are able to protect your expenditure and your wallet from unpredictable expenses.
Extended car warranties typically offer the dual benefits similar to your new car warranty. Because of this no matter where you take a trip within the United States, you will be eligible for your car warranty. Some extended car warranties cover only critical engine parts, although some cover bumper to bumper. Be sure you talk with your car dealer or go carefully through your car policy.
Extended Warranty Features
As an advantage, almost all extended car warranties provide 24-hour roadside assistance. Roadside assistance includes fuel drops, flat tire changes, and locksmith assistance, in addition to towing service. You may even receive rewards like auto replacement in the eventuality of a dysfunction, as well as an adjustment to your service bills.
Submitting claims is also a very easy process. Many car dealers merely need you to present evidence of your coverage. Usually you are given an extended warranty coverage card or booklet. In case you are working with your local dealership, chances are your information might exist in their computer system. On pre-owned cars you need to initially pay for your parts replacement and later on get reimbursements on your bills.
Different warranty plans have different deductibles. Don't buy an extended car warranty considering only monetary gains. More doesn't mean better; although an inexpensive extended car warranty can indicate a large number of part maintenances are excused. Hence it is highly advisable to check your extended warranty booklet and carefully read the complete policy before you sign on the contract.
Considering that various car manufacturers provide extended car warranties on the internet and through car dealers, it's critical that you're certain that the car dealer is a reputable one. If your extended car warranty is provided by Ford or GM, it is quite easy; but otherwise you should be confident you are handling an extended car warranty from a well-known car manufacturer.
Whether you can purchase an extended car warranty is really your personal decision, but it is beneficial and advantageous to have one. There's one thing for sure; it's just a matter of time before your car will break down.
---
Used Car Warranties
Pre-owned automobile buyers will always desire to get a value for their money on purchasing a refurbished car. Whether your car is brand new or pre-owned, all automobiles will come with some kind of car warranty attached to it. Car warrantiesare not only for your benefit, but also they are your right. Listed below are ideas to better your chances of obtaining the finest type of extended car warranty that is worth your investment.
Determine what type of car warranty you want to purchase:
A number of people who purchase extended car warranties usually have an opinion that they are buying parts protection that will shield their vehicle from unwanted wear and tear. Though this might be correct, this concept is primarily relevant to a car warranty agreement that the car-owner should read before signing.
There are times when a car-owner buys a pre-owned car and anticipates that his used car warranty will take care of his car condition. Car-owners then unjustifiably report an issue with their car warranty and get upset once their request is rejected by their car dealer; mainly because their view of an extended car warranty is totally different from their car contract. It is consequently best to read your car warranty thoroughly and check for component lists which are covered under this warranty.
Use Car Warranties – Look Online
Don't fall prey when your used car dealer declares that their extended car warranty can't be reimbursed. Your extended car warranty is completely refundable within a period of one month, provided you have not made any claims during that period. If for some reason you have been compelled by your used car dealer to buy an extended car warranty that you just didn't need, do not hesitate to get a refund.
Use Car Warranty Comparisons
Your car dealer might give you a comparison of your extended car warranty with other car dealers' warranties. He may also malign the other car dealer's extended car warranty declaration. Although it is a highly competitive world out there, the only way to stand out is to provide excellent and quick assistance.
Shopping Around for an Extended Auto Warranty
Even though it is extremely easy to do so, the consequences might be foolish. The cost the used car dealer offer for longer extended car warranty, contrary to popular belief, is normally two to three times higher than the standard charges. In addition, their agreement includes too many limitations, terms and conditions. Buying an extended car warranty from first-class car manufacturer will provide you better after sales and support for one-half the price. Such an extended car warranty should be very transparent to car buyers and ought to be your best choice.
---
Manufacturer Car Warranty
The car manufacturer warranty is something every car owner will need to consider when they are buying a new car. Yet a handful of these car owners will never think over it before they purchase a new car.
When you go to buy an automobile in a car showroom, the car dealer convinces you to buy an automobile that is ideal for you and your family. When he finalizes the complete package for your preferred automobile, many car owners always ask whether the automobile has a car manufacturer warranty on it.
You would imagine that car dealers couldn't or perhaps would not present you with a car manufacturer warranty on an automobile that does not meet your expectations. Therefore, when you purchase your preferred automobile, you will get a car manufacturer warranty on it.
Regardless of the car, the make or model, you would simply keep that car manufacturer warranty in your car glove box and consider yourself safe. But, what you really should do is understand each and every clause very well; what car parts are covered under your car manufacturer warranty, whom do you need to contact for service, and what you should do to renew and keep your car manufacturer warranty up to date.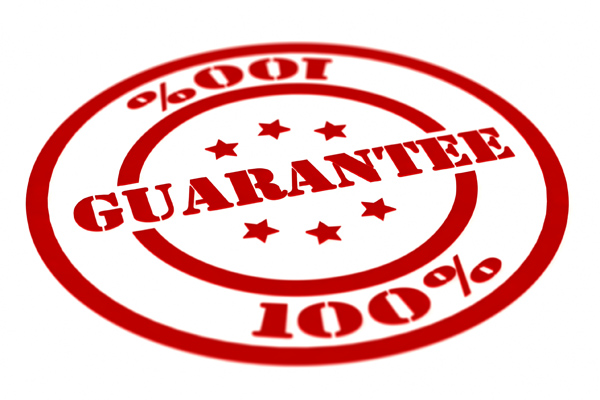 Getting the most relevant information about your car manufacturer warrantywill help you to make up your mind before purchasing your preferred car. For many people, they may perhaps not realize that they need to read each and every clause in the car warranty agreement. You would be astonished to know exactly what part is and what part isn't covered under the car manufacturer warranty.
Now that you know something about your car manufacturer warranty, do you know how to get these services that are included along with your new car? Read on. Find out the place where you will most likely need to go to get your car service done, and in the event that you would need to pay from your own pocket for any kind of parts replacement, know what is the end result in the event you don't visit or fail to get your car repaired at an authorized service center.
Please be aware when your car manufacturer warranty will expire. Now and again, you could possibly extend the protection on your car parts by purchasing an extended car manufacturer warranty. The car manufacturer warranty can offer you a nice deal; all things considered. Hence be careful and read the car warranty documents thoroughly. Be wise and know what car parts are covered under your car manufacturer warranty.
---
Tips on Buying a Pre-owned Car and an Extended Warranty
After you have narrowed down your car choice, analysis the frequency of servicing and the maintenance fees on those cars in auto-related magazines. Whenever you come across a car, search on the car service record history available on the internet to precisely determine its track record.
Cars have an odometer which you can examine to ensure if the usage of the vehicle is appropriate. Examine the car registration documents to find out if the automobile was a rental, private, or a fleet car. Identify if the motor car is a lemon, was in any sort of accident, was an accident car, or was at any time complaint as stolen. There is usually a charge for these types of verification services. Merely paying a little cash to uncover the exact history of the car can save you a considerable amount of money and headaches in the future.
For financing you've got two choices. The first is to pay the complete amount during acquisition. The other option is to pay in installments. If you take a loan, the whole price of the car increases since you are spending on the principle amount including interest as well as other loan processing fee charges. If you are planning to pay in advance, take into account how much money you can invest in the vehicle, your monthly payment, the loan period, and the yearly interest. Keep in mind that loan percentage is usually higher on pre-owned vehicles. In addition, the credit period is often smaller on a pre-owned car.
Car dealers and loan providers present you with a choice of loan amount and periods. Look around. Evaluate offers. Make a deal that gives you the best offer. Be extremely careful with regards to car advertising that offer loans to first time car buyers and to individuals who have a poor credit rating. In case you agree with capital amount that requires you to pay a high rate of interest, you should think about another option.
If you choose to trade the vehicle before your loan amount is completely paid out, the selling price of the motorcar might be much less than the amount is would take to settle your loan. In the event the car is taken back or declared as damaged as a result of a major accident, you'll probably be obligated to repay a considerable amount of the borrowed funds even after selling the car or the insurance coverage is reduced. You should understand your loan agreement before signing up any contract.
The on-road price of your car.
The monthly EMI payments and interest rates.
The principle amount of your financial expenditure.
The yearly principle amount (APR).
The amount of every single monthly installment.
The overhead expenses of your car (such as taxes, registration, sign up, octroi, etc.)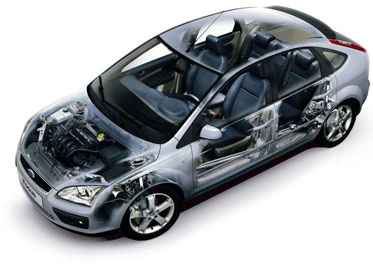 Pre-owned cars are traded via quite a few types of outlets: franchises, private car dealers, rent-a-car firms, renting organizations, pre-owned car centers, exclusive car sales company and the Internet. Talk with your family and friends pertaining to recommendations on where to get hold of a pre-owned vehicle.
You will notice a lot of hype in ads. A few car dealers are appealing to car buyers without the need of bargaining on prices, manufacturing company tested motorcars and the best extended warranties. Look at the car dealer's reputation when evaluating these kinds of ads. Prior to you buying from a car dealer, ask about the return policy. Obtain the return agreement on paper and make out the print thoroughly to be certain you comprehend it. The car dealer warranty booklet must let you know the following:
Whether or not the motor car which you buy has a warranty.
Precisely what percentage of the service charges a dealer will pay within the extended warranty period.
What parts are covered under warranty.
To ensure all terms and conditions are very well documented.
What are the major mechanical and electrical parts in your car.
To have your automobile pre-checked by a car mechanic prior to buying.
When you purchase a pre-owned automobile from a car dealer, collect the extended car warranty booklet. The car warranty booklet will reveal any kind of adjustments made to the extended warranty. It also becomes a key component of your car deal and any contrary provisions.
---
Finding the Best Extended Car Warranty
It's remarkable to know the number of car owners who get ripped off after they purchase their favorite car. You got your desired vehicle, you got the price you're very pleased with, but your car dealer can get you on offers and extended warranties. With such offers, your car dealer can suck yet another $2000 to $5000 or an additional $300 to $500 a month. The offers are generally on things such as Teflon coating, engine waxing, annual maintenance contract, extended car warranty and so on. It appears to be fairly self-explanatory, however you could well be astonished at the number of car owners who get lured by such offers.
What's actually amazing is that you simply get scammed on an automobile deal. The trickiest rip-off is your extended car warranty, because the terminology used is really difficult. This may perhaps not be the warranty that your car manufacturer provides you with along with your vehicle. It is an extended car warranty that includes the money necessary for repairing the car should it break down in the near future.
To get around this, you should know your car dealer's terminology and get the terms and conditions straight. Even though extended car warranties typically do deal with car maintenance, they do have a coverage period that is sometimes not disclosed to car owners. As an example, the extended car warranty is usually effective up to a specific amount of car mileage or term period; whichever is the earliest.
Make sure you have all the details of the stipulation if you opt to accept the extended warranty plan. The car warranty might additionally just protect only certain car parts. In case your extended car warranty doesn't deal with any critical car part, why make an effort? Make certain it's worth the cost of your car. Many extended car warranties don't cover big engine problems or clutch or gear difficulties, but simply protect the smaller sized car parts.
Don't purchase an extended car warranty directly from car dealers. Alternatively, check out internet sites with regard to online car warranties simply because being on the web will give you time to assess your extended car warranty adequately. Keep an eye out on your deductibles since you also don't need to get trapped spending money on insurance that you simply thought was covered by the warranty.
---
Saving Money with an Extended Auto Warranty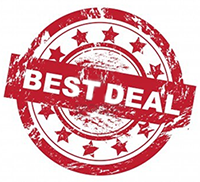 Gasoline prices will always remain high and this long run price trend is definitely showing that they're going to stay high. In case you own more than one car, you can save money, by some means in order to ensure you maintain your car budget.
Listed here are some special guidelines to help you control your car expenditures and warranty. Look over on your car insurance. But if your car is between six and nine thousand dollars, think about avoiding car accident insurance. The amount of money you can save could subsequently be reserved by you when it comes to making an advance payment for your upcoming car.
Maintain your car tires well inflated with air. Your car mileage will certainly slide in case your car tires have less air pressure. Keep your car tires at the proposed tire pressure of 33 PSI. This will ensure your fuel usage will remain steady. Usually do not change your car engine oil too often. If you don't travel much often in cities then there is no need to change your car engine oil for every 3000 mile coverage. Nearly all cars can certainly run up to 7500 miles after the car engine oil is changed. However, it is highly recommended that you change your car engine oil every six months even if you don't drive frequently.
You can take an initiative and perform some minor car servicing on your own. You can change your glass wipers, car air-filters, car electric battery, as well as swap your car tire. In case you rely on mechanics, your service fees will rise substantially. Use normal gasoline only. In case your car calls for normal gasoline, do not indulge in high quality gasoline. Your car will not only get you an average performance but will also save approximately twenty-five percent additional money on each gallon of premium gasoline if added.
Don't obtain a comprehensive extended warranty unless needed. The amount of money you pay for an extended car warranty is usually a lot more than what the car warranty will probably be worth for you. If you feel that your favorite car requires an extended car warranty, you could possibly think about buying a motor car that is certainly a lot more durable.
You will also save you a good amount of money by washing and waxing your car by yourself. Give your car a break from car wash services for about 2-3 occasions each year. Stick to the car manufacturer's guidelines. Your car manufacturer will know just how long your car components will last. Change your car belt before it becomes an issue, your gasoline filter as required, and be mindful of your braking system, car tires, and shock absorbers.
Nearly all automobiles built these days do not require a full tune up as long as over a hundred thousand miles, so do not pay $250 for a tune up before it becomes absolutely necessary. Use a third-party service center if possible. You simply don't have to carry your Ford to the Ford dealership for car servicing. In case you have a reputed, nearby service center who are specialized in servicing your car model, you can typically cut down cost by utilizing them instead.
Many of us aren't more likely to see gasoline rates beneath $3 per gallon all over again, while $4 per gallon may perhaps soon be the rule. Demand and supply cannot be controlled; nevertheless, you can usually take the above mentioned recommendations to make certain that your motorcar does not set you back a lot more than it owes you.
---
Extended Car Warranty vs Extended Car Service Contract
On purchasing an automobile, one may also be needed to avail of a car service contract to try and do away with unseasonable and high-priced repairs. Before saying yes to your car dealer, you should first absolutely have a firm idea on both the car agreement's terms and the one accountable for supplying the coverage.
The following can help in the understanding your car service contract and what exactly should be thought about prior to getting one. The car service contract is very wrongly presumed as an extended car warranty.
A car service contract shouldn't be considered as an extended car warranty as comprehended by US government rules. When you compare it with an extended car warranty, a car service contract assures car owners to supply or purchase a particular car service or repair.
An extended car warranty goes along with a new car and comes together with the initial price of the motorcar while a car service contract is sold separately and is usually set up for a particular period of time.
Facts to consider between car warranty and car service contract:
Duplication of car service contract with your car warranty
Before selecting just about any car service contract, try comparing it with the car manufacturer's warranty first. This will make you stay clear of spending for coverage that you could without a shadow of the doubt be supplied with your extended car warranty.
Car Warranty Coverage
Not many car service contracts deal with all kinds of car repair. Standard car maintenance pertaining to parts like clutch in addition to brake system is definitely not coming with the car service contract. In the event several car parts aren't listed in the car warranty agreement, presuming that it is not provided.
Watch out for downright regulations that rule out or perhaps reject parts protection for any excuse. An example of this is if a car component that is included is actually damaged by another car part which is not insured, simply no claim will be given.
One may not have the full insurance on components that are listed in the car service contract. This is achievable due to several organizations using a "wear and tear" policy in framing the warranty coverage. This generally implies that the actual car warranty covers only temporary fixes or parts replacement fees.
Accountability of car service contract
Check into who is answerable in executing or fixing car repairs within the terms of the contract whether or not it truly is the dealership, the car manufacturer, or a third party agency.
Many of these car service contracts deals with the car dealers and are governed by organizations which have been autonomous or administrators, as they are called. These people work as a claim agent associated with your car service contract that approves payment claims to car dealers. Consequently, any kind of conflict on settlements really should be talked about or paid out by the insurance company.
It is usually important to have in mind the length of time the car dealership or service agent has experience in the automobile industry. Additionally it is important to ascertain if the car mechanic or maybe the supervisor has got the financial backing to support their contractual obligations.
Know if the car service contract has an insurance company which includes underwriting. This can be necessary in many US states. Whether it is so, validate the insurance company's solvency and pay attention to complaints that might have been registered against it.
Prices of car service contract
The expense of car service contract is usually identified by paying attention to the car's model, brand, built no matter if it is pre-owned or new, the parts protection, and the agreement's time frame. The cost varies from a few hundred dollars to over a thousand.
Over and above the initial cost could possibly be an extra charge to shell out referred to as insurance deductible, every time the motor car is fixed or maintained. In a number of car service contracts, one might spend just one single cost for each and every visit for the entire car repair, it doesn't matter how many. On the other hand, other car agreements necessitate the car owners to pay out a deductible amount for each and every repair.
Transfer of cancelling fees can also be asked to be paid out in the event the customer chooses to trade the vehicle or desires to complete the contract. Car agreements commonly minimize the settlement for towing services and other connected automobile leasing bills.
Breaking Down the Extended Auto Warranty
Brand new cars are not cheap. If you were like most people who have just bought something with a lot of their hard-earned cash, you would want to have some guaranteed that if something goes wrong, your investment would not go to waste. That's what a warranty is, an assurance to the buyer that the goods or properties he purchased will be either fixed or replaced if something goes wrong with them.
All brand new cars come with warranties from the companies that made them. These companies provide specific coverage for the replacement or repair of the vehicles within a given period of time. An extended auto warranty, on the other hand is not provided by the manufacturer but by a car's dealer or some other third party. Just like the manufacturer's warranty, an extended warranty covers repair costs for specific vehicle components, but they cover a period after the expiration of the original warranty.
But why would you need an extended warranty? It's simple, really. These warranties offer savings on maintenance and repairs if you want to keep your car for a longer time than what it was originally covered for. They offer prolonged car parts protection and come in handy in case of sudden major car trouble. These warranties also add to the overall resale value of the vehicle since they are transferable.
Of course, on the down side, extended warranties will increase the on-the-road price of a vehicle. They are also quite unnecessary in case a vehicle is kept for a shorter period.
How does an extended warranty for your vehicle work? In the event of a mechanical breakdown, you call a toll-free number given by the company for claims support. You car is then taken to any licensed repair facility which then calls the claims administrator to authorize the final claim. Once this claim is approved, the broken parts are repaired or replaced by the shop and the bill will be paid for with a corporate credit card. You will be required to pay your deductible costs directly to the repair facility if applicable.
Not every new car warranty is alike. Many car manufacturers will cover all of their non-wear parts up to only 3 years or 36,000 miles, whichever comes first. Some manufacturers, on the other hand, will cover their products for up to 10 years or 100,000 miles.
As a buyer of one of the most expensive items for the household, you have to look forward to the costs that you may incur in the use and maintenance of your vehicle. Having an extended auto warranty will take care of these costs, which would otherwise be out of pocket expenses.
Quite a lot of companies provide this type of warranty coverage such as Carchex, Endurance, and Warranty Direct. These offer different options to suit almost every need. Just like purchasing insurance, however, it will still be best if you looked closely into the contract to see that everything you expect to be covered is there. Like any extended contract warranty, regular maintenance items like oil changes, wiper blades, fuses, fluids and bulbs are the owner's responsibilities.
You have to keep tabs of the maintenance you do to help speed up future claim processes. Most of these companies offer 24/7 roadside assistance, and most of the time, help is usually a phone call away in case your car runs out of gas, or you lock yourself out of the vehicle, or if your car needs towing anywhere in the U.S. or Canada.
Carchex Reviews
This Hunt Valley, Maryland company provides customers with coverage options ranging from major auto repairs to bumper-to-bumper warranties. The company boasts an incomparable consultative customer service experience, and the most competitively priced services and quality programs on the market.
Carchex Direct is the company's instant quoting system that allows customers to speak with the Carchex Extended Vehicle Protection specialist and simultaneously view the same coverage information as the protection specialist on line. They also offer flexible and affordable payment plans and a 30-day money-back guarantee.
Carchex offers five levels of protection: Titanium, Platinum, Gold, Silver and Bronze. Each level gives successively increasing coverage. Bronze, for instance, covers the powertrain and essential parts of your car. Titanium, which gives the highest protection level, covers almost the whole car, with very few exceptions. However, the company's services aren't currently available in California and Missouri.
Endurance Reviews
The company is accredited with the Better Business Bureau and is a Gold-Certified Member of the Vehicle Protection Association. Endurance Extended Auto Warranty policies are accepted by any A.S.E.-licensed mechanic in many service locations throughout the U.S. and Canada. Just like Carchex, Endurance offers bumper-to-bumper coverage, and has flexible payment plans. They cover vehicles of up to 15 model years and 150,000 miles, which is higher than the industry average for mileage and vehicle age.
This company has three programs: Secure, Superior and Supreme. The Secure plan covers just the most critical parts like the engine and transmission. Superior adds air conditioning, brakes and electrical components among other systems to this coverage. Supreme is the company's bumper-to-bumper coverage plan that includes all the systems and parts providing maximum protection.
AmTrust Financial, which counts Microsoft, Volvo and Mazda among its clients, backs the plans purchased through Endurance. The company also serves as the administrator of the plans they sell, so customers aren't passed on to another company or provider. You just need to submit a repair claim and give the service manager of the repair facility your Endurance Card. Endurance will be contacted for its approval and payment. Unlike Carchex, however, Endurance doesn't have a live chat customer service option.
Warranty Direct Reviews
The company has been a direct dealer of auto warranty plans for over 30 years and is licensed in all U.S. states and Canada. Just like the first two providers, Warranty Direct offers multiple plans, money-back guarantee and multiple payment schemes. They have six different plans with differing levels of coverage. PowerShield, the company's most basic, includes the engine and other powertrain components like the transmission and drive axle. Its LuxuryCare takes care of virtually everything, even your car's built-in DVD player or GPS system.
Contract cost of each extended car warranty depends on the vehicle's make, model and mileage. Being a direct dealer, this company handles all aspects of its services, and customers are never passed onto another company during the life of the warranty. The company's claims department is open six days a week, so customers can call in on a Saturday.
While Warranty Direct provides free roadside assistance, it does leave out some other conveniences such as providing free rental vehicles, which customers have to pay for upfront to be reimbursed later. The company also does not accept vehicles that have done more than 100,000 miles.
---