The best time of year to visit Sequoia National Park is during the months of June, July and August. These months are popular times for visitors to Sequoia National Park as the weather is inviting during this time period (with average temperatures ranging from 60 F -100 F) and because this is prime summer vacation time. The park receives a large amount of visitors during these three months; thus, we suggest if you want less people and better photo opportunities, travel to Yosemite's neighboring national park during the spring or fall seasons.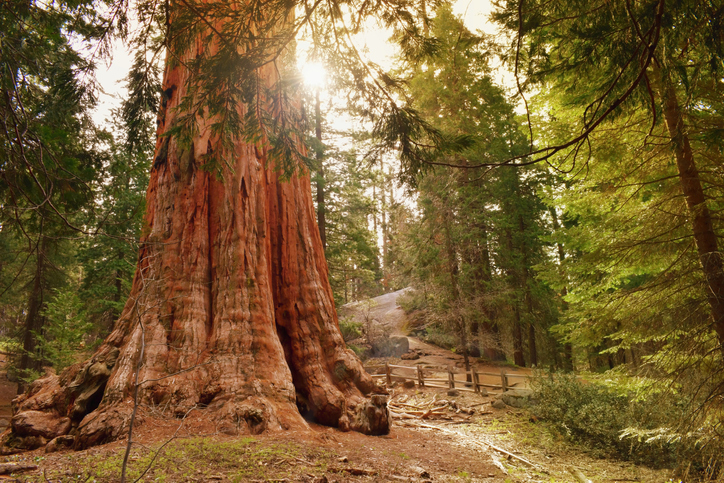 Seasons at Sequoia National Park
During Spring
The spring arrives early in the high country, starting in March at elevations above 7,000 feet with snow lingering on north-facing slopes through May. By June, all trails have thawed and wildflowers such as elephant head, Indian paint brush and lupine are blooming. Mule deer fawns are also sometimes spotted in this season.
During Summer
Summers can be hot in Sequoia National Park with the mercury reaching 100 F on occasion. The park is crowded during this time of year, but there are still some nice hiking opportunities to take advantage of if you want to escape the crowds. Your trip should include a drive through Kings Canyon Scenic Byway which offers awesome views at every turn! Also, if your timing is right, keep an eye out for black bears who will emerge from their dens around late May or early June.
During Fall
Forests blaze with red, orange and yellow colors in the fall. Visitors who travel to Sequoia National Park during this time of year are able to enjoy less crowded roads and trails without having to compete with summer vacationers.
During Winter
Sequoia National Park receives an average of 76 inches of precipitation each year, mostly in the form of rain which falls on about 235 days out of the year. The coldest months are December through February. Be sure not to miss out on winter hiking opportunities if you come during this time! Here's a great article on winter hiking/backpacking in Kings Canyon National Park written by Amber at Travel Fashion Girl . As always, be sure to check park conditions before visiting for more information or calling 559-565-3341.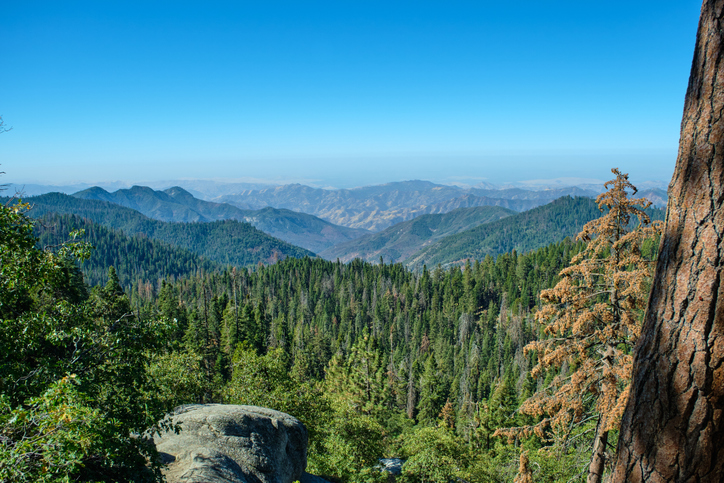 Sequoia National Park Must See Places
Sequoia National Park has many different wonders, but where should you start? With so much beauty and splendour in Sequoia National Park it is easy to get lost in the environment. Here are some of the best places to visit when visiting this amazing park.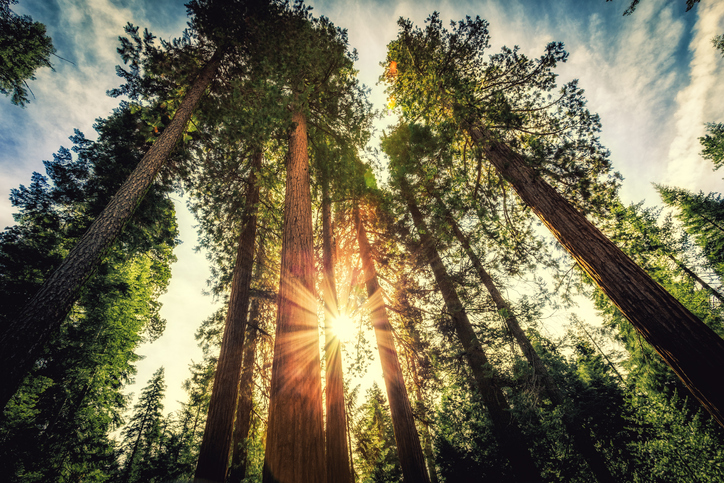 The Giant Forest
This forest contains the General Sherman Tree, which at 275ft tall is one of the biggest trees in existence. While there you can find burls that are 30 feet around, bark 10 inches thick, and diameters that range between 7-10 ft. The sequoias here are decorated with hanging gardens caused by spruce and pine trees, ferns and shrubs growing out of the bark. The sequoias are all well-spaced out, unlike forest that have been affected by human interference.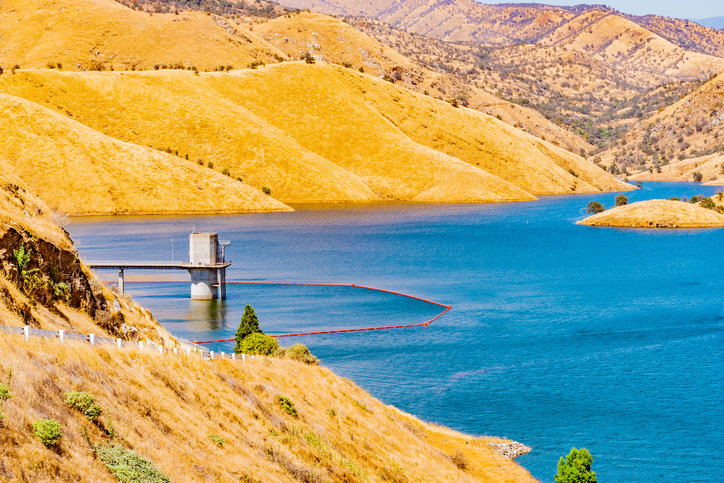 Lake Kaweah
This is a small but very important reservoir in the area with an average depth of 30 feet and maximum depths between 90 and 100 feet. It was created in 1905 after the construction of a dam over the Kaweah River, which flows into it from its source, Lake Success (not to be confused with another lake called Success southwest of the park). This supplies water to the Tulare Basin for irrigation and agriculture needs. This body of water is also known as Kern Reservoir or Kaweah Reservoir.
Visitors can enjoy boating, skiing, swimming and fishing at Lake Kaweah. However, many kayakers and rafters like to visit the reservoir for water sports. The best time to go boating is during the summer months, while fishing is great at any time of year.
Lodgepole Village
This historical village was founded in 1889 with construction being completed 3 years later in 1892. It served as a home base for logging operations until 1905 when it became an administrative center for workers employed by the South Fork Company of San Francisco. This company bought four L-shaped cottages from Mr Archibald in 1901, which are still standing today along with many different buildings that have been preserved. There are also some newly-built buildings in this site that promote the ecology of the area their architecture and design with locally found materials.
Visitors can stay in the lodging facilities at Lodgepole Village and enjoy restaurant, gift shops and gas station services. The best time to visit this village is during summer because the roads are open, but winter is also a great time to visit as you will find fewer people and more amenities available.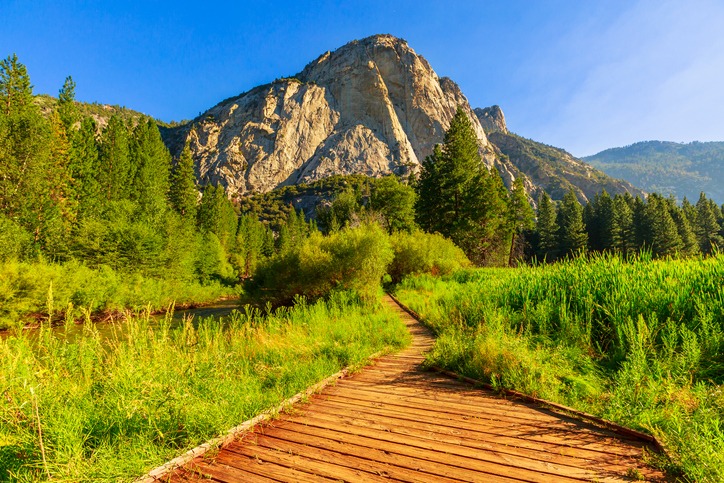 Kings Canyon National Park: Things To See And Do
This park was established back in 1940 after General Grant National Park was joined together with Sequoia National Park to form one large United States national park. However, it was not until 1975 that Kings Canyon finally got its name as an individual national park instead of "Sequoia." This area contains many different plants such as cedars,irs and pines along with a variety of tree species that have been named based on their appearance and geographical location.
Rancheria Falls
These falls are a great place to take a break from the heat and enjoy a rejuvenating hike along a well-groomed trail. When you reach the falls, you can dive off the rocks into the water or just dip your feet in to cool down. You can also find shaded areas for picnics here along with hiking trails that lead up to Bearpaw Meadow, Parker Peak Overlook and Big Stump Trail which is part of Sequoia's Giant Forest area. Depending on where you visit in Kings Canyon, this waterfall will be about an 8 mile round trip (out and back).
Roaring River Falls
The trail begins right after you cross the Big Stump trail junction. It is a relatively short trail that takes roughly one hour to complete at a steady pace; there are also some steep sections. The best time of year to take this hike is during the summer months but you can do it at any time of year although it may be difficult in winter since the water level will be higher and more challenging to get across.
Giant Forest Museum
This museum has interesting exhibits on sequoia trees, their history and importance as well as how they reproduce their seeds which grow into new trees without stimulating growth with chemicals or hormones. One example of this tree's fascinating reproductive process is how it uses its cones to attract beetles that carry pollen between trees and then scatter the newly-formed sequoia seeds once they have feasted on its flesh. This museum also houses a fire lookout tower where visitors can climb up and take in views of the forest and meadow below including the recommended sight of Moro Rock from this vantage point.
Morro Rock
This rock was made famous during WWII when Japanese submarines were spotted offshore of California's coastlines by coastal residents who mistook them for ships. In addition, you will find panoramic scenery here along with trails leading to many different parts of Kings Canyon National Park. The best time to visit this peak is during summer because roads are open but any time of year works well as long as you prepare properly for the conditions.
Sequoia National Park Summary
Visitors can enjoy a variety of activities here from camping to enjoying local restaurants that serve foods made with locally found ingredients for their recipes. You will find lodging facilities at places like Lodgepole Village where you can stay in one of the privately-owned cabins that are rented out by park staff. Another great option is the Wuksachi Lodge which has 232 rooms along with dining room areas, gift shops and an entertainment lounge named The Mill where you can play billiards, watch movies or just enjoy drinks at their bar.
If you want to stay closer to home but still enjoy hiking trails, waterfalls and panoramic views of Sequoia National Park then check out attractions like Roaring River Falls or take a drive through Rancheria Falls on your next trip to Kings Canyon.