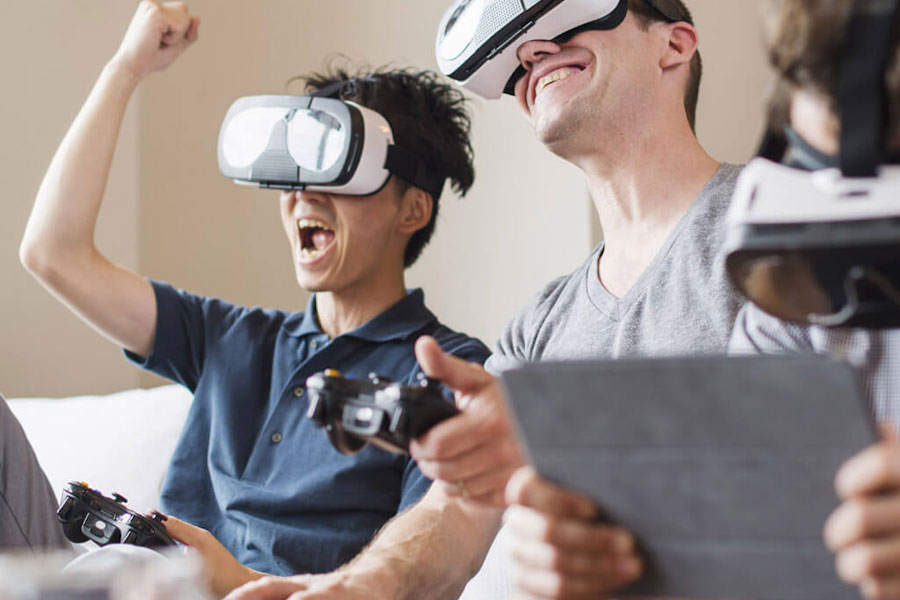 Nowadays, VR is not a novelty since you can find a lot of headsets, games, apps, and controllers specially designed for Virtual Reality. Some headsets are cheap and they come with poorer specs, while others have amazing specs but they come with big prices. It is important to take into consideration the requirements of the headset before you purchase it.
In this article, we are going to present some of the best and cheapest VR headsets. Cheap is not always low quality. Despite the fact that they have small prices, these devices come with good specs. If you need more information about VR headsets, games, and apps, you can check out Top Best VR. There you will find useful information that will help you decide which device is the best option for your needs. Now let's see the best cheap VR headsets.
#1 – Pansonite 3D VR Headset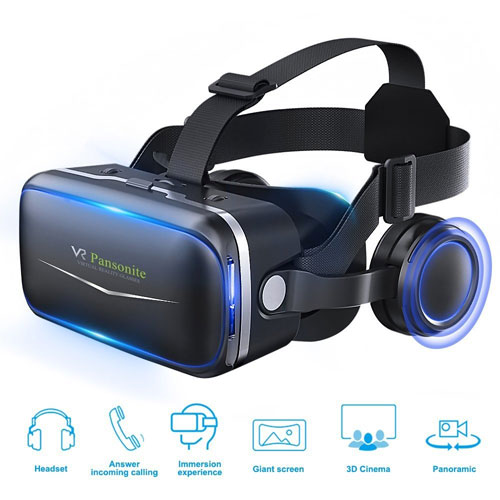 This is by far the best VR headset that you can purchase without paying a big price. With only $26.99 you get to experience the VR world to the fullest. It comes with an adjustable plastic headband which resembles the one of PSVR. Also, it has a cloth design in the front, just like Google Daydream.
This device comes with built-in headphones with aux input. Since it is a smartphone-based VR headset, this device has a small flap that holds your phone in place. Pansonite 3D manages to offer an amazing VR experience and it is not that different from expensive headsets.
#2 – Topmaxions 3D VR Glasses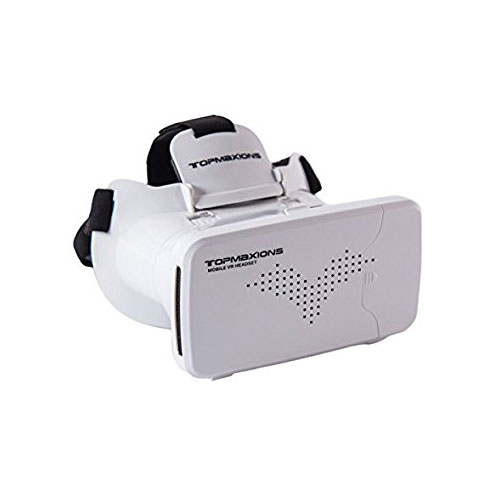 This simple, yet great device comes with a very small price. Topmaxions costs just $13.99 and it comes with good specs. Its design is minimal which makes it easier to set up and use. Unfortunately, this is not extremely comfortable to wear. This headset has a foam in front which protects your face, but it is not enough.
If you want to try out AR, you should know that it also offers the possibility to snap off the cover to uncover the camera of your smartphone. You can't adjust the focus, but it is pretty good for a VR headset this cheap. This device doesn't come with built-in headphones or other advanced features.
#3 – Pasonomi VR Headset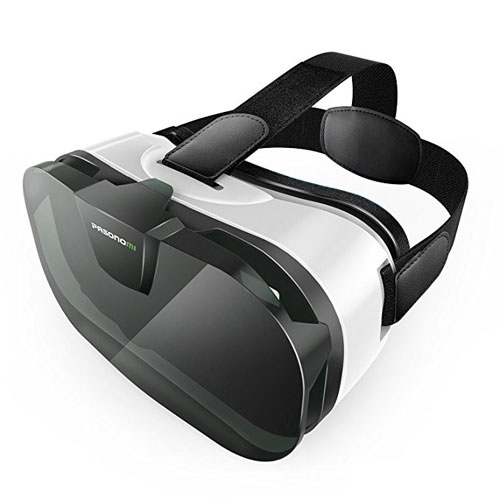 Another great VR headset that comes with a low price ($24.99) is the Pasonomi. This is also one of the lightest headsets on the market which makes it a lot more comfortable to wear. One of the best things about this device is that it can accommodate smartphones that are as big as 6 inches. Unfortunately, you can't try out AR apps with this headset because you can't uncover the camera of your smartphone.
Also, it has another minor inconvenience. You need to take them down anytime you want to focus the lenses. This is because you can't make adjustments while wearing the headset. Despite this fact, it is easy to adjust the lenses. On the other hand, if you don't adjust the lenses right, you might not have the best VR experience because colors can be muted.
#4 – Sidardoe 3D VR Headset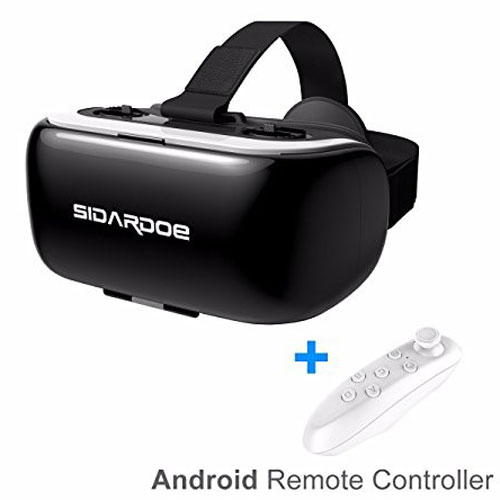 This is another great VR headset that comes with a very budget-friendly price ($19.99). The Sidardoe has some features which make it stand out in the crowd. For instance, when you want to see AR apps, you can just pop the magnetic panel situated in front of your phone's camera. Also, it comes with knobs that help you adjust the focus by changing the distance between the lenses.
Despite the fact that it comes with many good features, this headset is not comfortable to use and it doesn't have a great design. Also, it might be a bit too small for devices like Google Pixel 2 XL. One good thing about this device is that it comes with a Bluetooth remote that can help you navigate easily in the VR world.
#5 – VR Elegiant Headset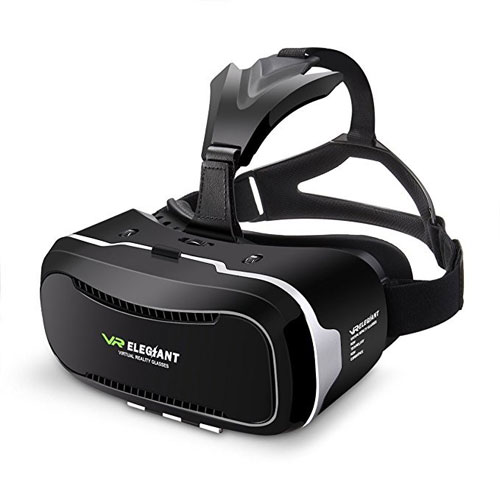 If you want a cheap headset that comes with a great design, you should pick VR Elegiant. With only $26.99 you receive a very compact headset. This device has venting at the top and in the front and it also comes with perforated face paddings. You can also benefit from individual focus adjustment for each eye.
Also, with this device, you can try out AR apps. Unfortunately, some VR games looked a bit zoomed. Despite this fact, the image clarity, color, and quality were excellent. Its elaborated head strap is the first thing you notice. This strap has a padded cap which can make it fit better. However, this can be uncomfortable for some.
These are some of the best cheap VR headsets on the market. Before you decide which one of these smartphone-based headsets is the best for you, make sure to read more about the resolution and their requirements. Make sure to pick the right headset for your smartphone and enjoy the VR experience.